I absolutely adore our dog and couldn't imagine life without his little scruffy face in it. However, since introducing the four-legged gremlin into our lives, we've had to make some decorating concessions. For example, when it comes to floor coverings, there's just no way we could ever have a luxurious, high-pile rug (at least in a room where the dog is allowed — and he's allowed in all of them, so . . .  He believes anything put on the floor is put there for him and therefore meant to be well-loved by him, his toys, and anything else he sees fit.
I've been looking for some durable floor coverings to combat the problem and discovered that those oh-so-clever Swedes have been weaving the solution for years —  plastic rugs or plastmattor in Swedish. Plastic rugs are durable (some people use them for decades), easy to clean, quite modern, and exactly what I've been looking for.
Here are three companies  making stylish strides:
Chilewich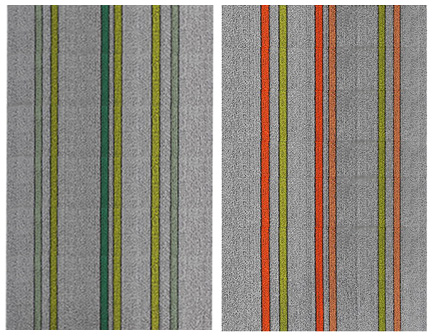 Sandy Chilewich has theUS market cornered on high-end woven plastic home goods. These particular utility mats (in Electric Stripe) are available through her website and customizable by size and color.  Prices range from $45 to $150.

Brita Sweden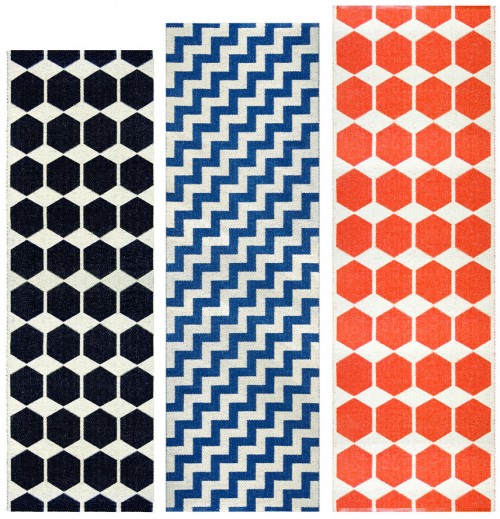 Brita Sweden is a family-run business that specializes in textile design and production. These snazzy mats Anna Black, Gunnel Blue, and Anna Red are available through its website.

Horredsmattan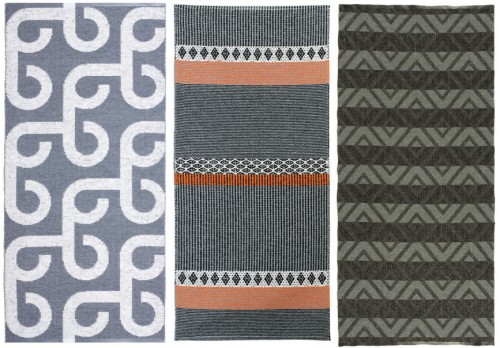 Horredsmattan has been in the business of weaving and textiles since the 1950s. In fact, Horredsmattan weaves the mats designed by Brita Sweden. The mats pictured here are from the Design Collection. From left to right: Bauhaus by Carolina Kroon, Savane by Lotta Söder, and Inca by Wiveca Hall.