This morning I got this text "Google 'Bobby Dazzler' immediately" from my friend Matt. Ordinarily I might have waited a few hours, but being as Matt is in London on vacation — which means he texted me from London, which means international texting rates apply — I knew the Google was of utmost importance.
Well, here's what I found: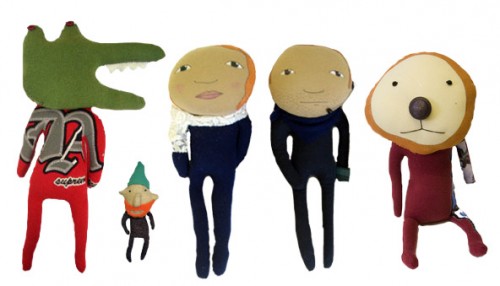 Only the cutest, most squeeziest plush dolls ever! All Bobby Dazzlers (and there a slew of them!) are handmade in London using reclaimed fabric and buttons. They can be purchased online, and Rosie and Fumie will do custom orders — they just need a picture! Bobby Dazzlers are available in human and animal varieties, with four collections including Wild West, Woodland Folk, Entertainers, and Explorers.  Absolutely fabulous!
Check out The World of Bobby Dazzler.