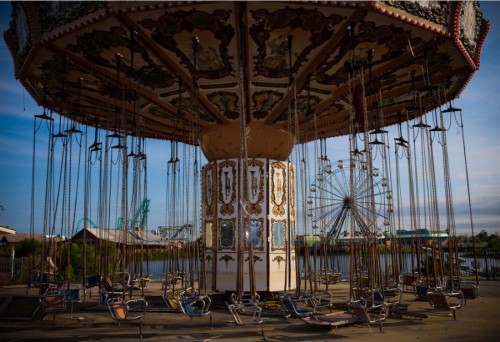 Copyright Melissa Golden / REDUX
In February 2010, photojournalist Melissa Golden visited Six Flags New Orleans. Her photographs from the assignment were then published for TIME magazine. They depict an eerily beautiful and calm apocalyptic scene of detritus, vandalism, and destruction left in the wake of the storm and the amusement park's subsequent abandonment. But, Golden's photos also tell another story — one of the consequences of the Recession and the government's inability to hold corporations accountable.
View the entire gallery HERE.