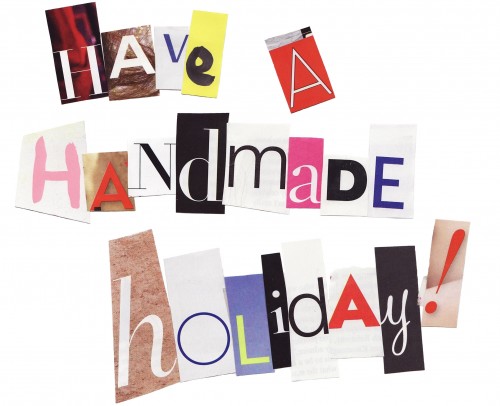 This year, we're grabbing the holidays by the reindeer horns. We're keeping our budgets in check and our last minute acquisitions to a minimum. We are not letting the holidays become an arms race. Well, OK, we're not letting the holidays become a super expensive, purse string-bursting arms race. And just exactly how are we accomplishing this seemingly impossible feat? We're buying handmade! We took to the Web and headed straight to Etsy, where we handpicked a slew of our favorite independent designers to see if they wanted to Have a Handmade Holiday, too! And guess what? The answer was an astounding "Yes!"
We couldn't be happier! We get to promote a group of extremely talented people and we get to give back to our readers.
So here's the scoop, we're gifting you six weeks (yes, six weeks!) of giveaways! Each week we'll feature two designers and each week you'll have the opportunity to win their awesome creations! Sound good? That's what we thought!
The fun starts now, check out our eighth giveaway!