Mondays are the toughest day of the week. The weekend's behind you, and five grueling days of work lie ahead. So, each Monday, we're showcasing something that we've made, with the hope that it inspires you . . .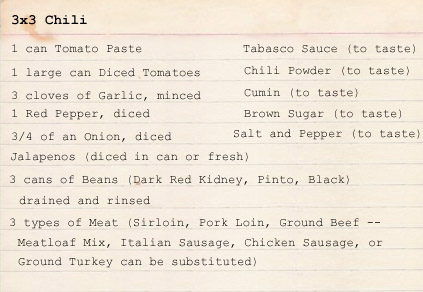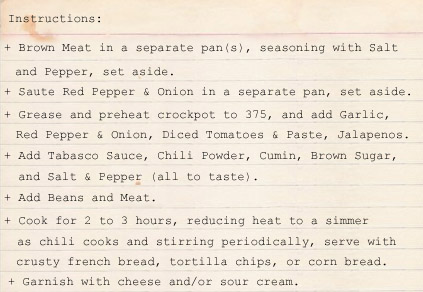 Today, I'm sharing my ridiculously tasty chili recipe. Technically, it's my dad's recipe. He's an amazing cook. In fact, his cooking is probably why I'm so particular about food, I was spoiled my entire life! The man can cook meats like no other and has this uncanny ability to whip up sauces at the drop of a dime. He really should be bottling these, because I tell ya, they're INSANELY good! Likewise with his chili, which was passed down from his father.
We've all tweaked the ingredients a bit over the years, and now, I'm declaring our chili recipe — 3×3 Chili. Why 3×3? Well, let's see. The recipe calls for three types of beans and three types of meats. There are three people in my immediate family. Three is my favorite number. And finally, the recipe has been passed down through three generations of Phillips'.  I hope you enjoy it as much as we have for many, many years — and if you end up making it, I'd love to hear how it turned out!