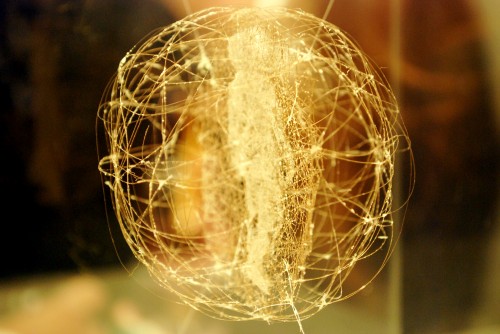 Last night I had the pleasure of attending the Dirty Little Secrets show at Indica on 11th, a new gallery in Chelsea (a homage to the now defunct Indica Gallery in London where Lennon first met Ono) owned by Alex Mallick Williams.
Indica on 11th is a large space, but leave your preconceptions of Zwirner-like galleries at the door. Indica is warm and inviting, the artists enjoyed talking to me about their work, and the mini cupcakes had even the girl in Chanel stuffing her face. I'm not sure if it was the new location, or breath of fresh air flowing from across the pond that made this opening different, but either way I welcome Indica to Chelsea with open arms.
Each artist in Dirty Little Secrets certainly has it's own je ne sais quoi, but the show is so well synergized it feels like one large "dirty little" dream. Artists include Tobias Keene, Laura Keeble, Paul Hazelton, K Guy and Nicholas Bowers. The show was curated by Wendy Worth Asher, wife of Peter Asher, one of the owners of the original Indica Gallery.
I look forward to watching Indica on 11th evolve into a strong Chelsea gallery, and can't wait to see what they have in store.
Enjoy the photos – I have put up the entire set on my blog here.