On Thursday evening, West Elm hosted We Heart Handmade Art with Etsy, inviting local designers and artists to showcase and sell their goods at the West Elm store in The Fenway. Hor d'ouevres were served — the mini pumpkin pies were quite lovely — libations flowed, and all of the participants were allowed to use West Elm's products to style their pop-up shops.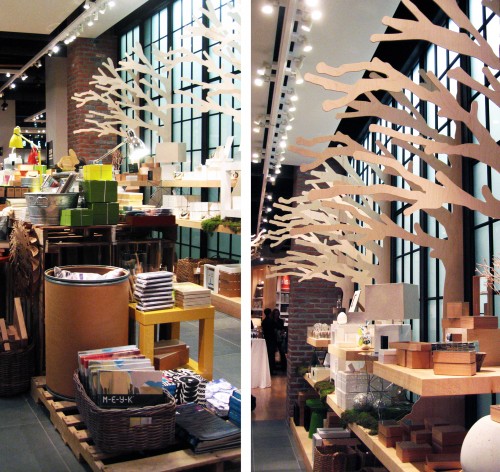 My favorite pop-ups of the evening were the leathergoods by Rennes and the spun cotton creations from Vintage by Crystal.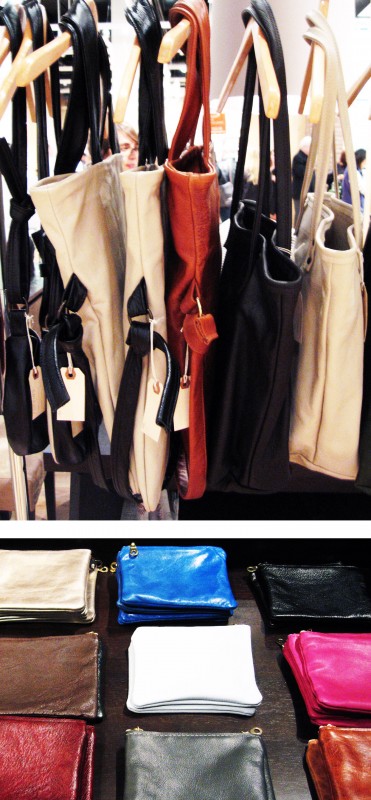 Rennes colorful, thoughtfully informed leather selections caught my eye immediately. And I was happy to discover that they felt wonderfully supple, too. I got to chat with Julia, the talent behind the operation, she was super sweet, and picked a fantastic forest green iPhone case, too!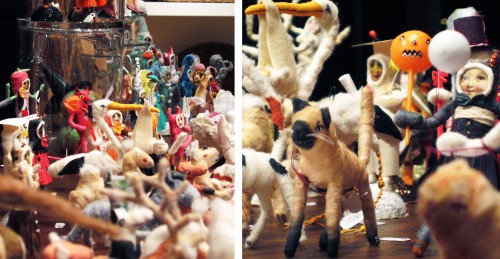 I also got to meet Crystal, which was awesome because I gave two of her sculptures for Christmas gifts last year. We had a blast chatting for a good 30 minutes. I learned that she has a BFA in graphic design and after working for a corporate entity, decided it was time to pursue her passion to create! Since taking the big leap,  she's been on The Martha Stewart Show three times (one of which she got engaged!) and now works full-time making her fabulous sculptures. I made my third purchase from her and picked up a gangly little leopard boy. SO CUTE!