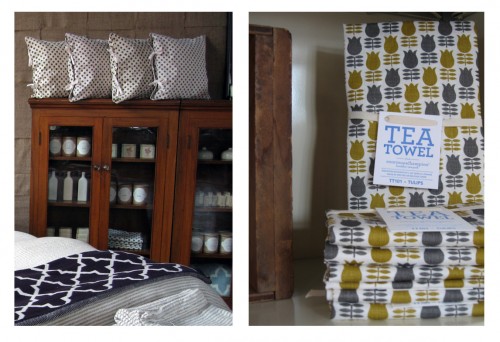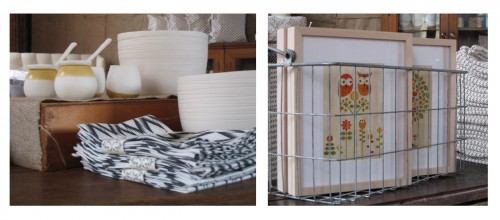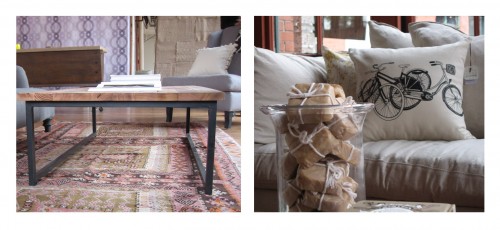 All photos by Kimberly Phillips.
Get excited Boston! Tomorrow — Twelve Chairs — a new design boutique with an eco-conscious focus officially opens its doors for business, and we're giving you a preview!
Twelve Chairs proprietors Roison Giese and Miggy Mason (fantastic names!) met while studying interior design at Cornell University and discovered that they shared an entrepreneurial spirit. However, upon graduating, their dreams took a backburner to reality, and they both pursued full-time jobs instead. Then, after spending a few years in the rat race, the girls said to heck with it and decided to pursue their true ambitions — to own a boutique/interior design studio. That was a little more than a year ago, and they haven't looked back since.
The store is located in an old warehouse — whose interior architecture lends itself well to Twelve Chairs aesthetic — in Boston's Fort Point neighborhood. Ms. Giese and Ms. Mason have done a terrific job decorating the space with well-proportioned found and salvaged furniture (all of which are for sale), giving the open floor plan an inviting, make-yourself-at-home atmosphere. Twelve chairs' well-edited merchandise includes stationary from Rifle Paper Company (one of my personal favorites), candles by Tatine (the wild honeysuckle and woodsmoke are divine!), Brahms Mount blankets, rugs by Dwell Studio, furniture from Cisco Brothers Basal Living collection, and so much more.
Thanks again to Miggy and Roisin for inviting us to preview your fantastic store, it was such a pleasure. We think it's pretty fantastic that you're living your dream!
Good to know:
Twelve Chairs
319 A St | Boston | MA | 02210
Hours Monday thru Saturday | 10 to 6
(click through for more photos!)