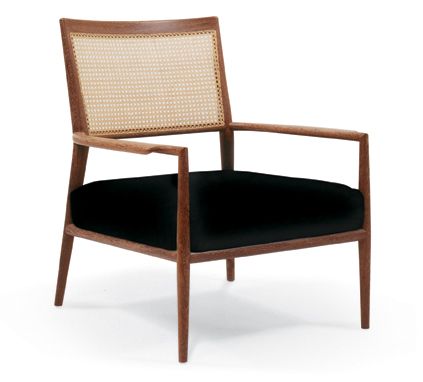 MF5, Branco & Preto, 1953
The evolution of design aesthetic is a funny thing. There is a natural time table for revitilization, an internal clock of sorts, that dictates when an old trend can possibly survive in a new and modern environment.
This year, while walking around ICFF, it was quite clear that the 1950s have found relevance again with today's designers. We've already seen its resurgence through the popularity of AMC's Mad Men and fashion trends. The September issue of W — and for that matter Fall 2010 looks — is heavily influenced by the 1950s. Whether it's through reproduction, inspiration, recreation, or in spirit, evidence of post-WWII homestead feels right, right now — funny that it's coinciding with the US troop removal from Iraq.
Some of my favorite pieces from the 1950s are cane-backed armchairs. Sure they're gorgeous and absolutely 50s, but personally, I have a nostalgic, familial connection to the designs — they make me think of my grandparents house growing up. I think we're going to start seeing a resurgence of woven cane-backed furniture — think more Brasilia mid century not so much traditional British Colonial — which means, now's the time to snatch up the thrift store and antique market selection. Once it hits the tipping point, it'll be impossible to acquire at a reasonable price. Here are some of my favorite inspirations . . .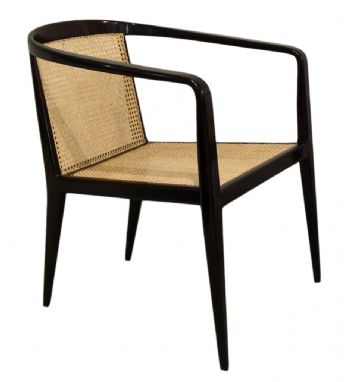 1960s, John Graz, 1960

Cosme Velho, Claudia Moreira Salles, 2003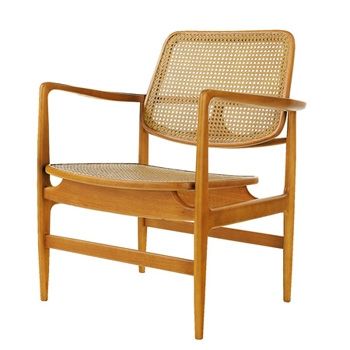 Oscar, Sergio Rodrigues, 1956