Probably not. But Chain-L No 5 certainly can.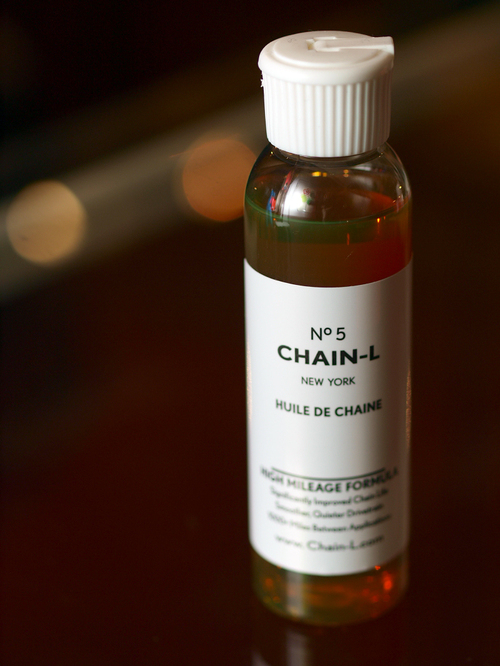 Now, I'm not entirely sure that Chain-L is all that different from other lubricants. If you're wondering what sets it apart, check out the FAQ. However, based on looks and creative genius alone, Chain-L is by far the best looking bike lubricant I've seen. OK, so I've only had my bicycle for about a month and am relying on a can of lubricant that I bought at a local hardware store, but I'd be willing to give Chain-L a test drive based on packaging alone.
Order online at Chain-L No 5. A 4 oz. bottle is $12.