I'll admit that in the battle between cats and dogs, I have always been a fighter for the canine cohort.  However, this past week I was forced to cross enemy lines when a friend skipped town and needed a trusty soldier to watch over her three cats.  By the end of the week, I was surprised to find myself waving my white flag and eagerly embracing the feline side as well.  In doing so, I came across these amazingly creative little lodges for my new pals.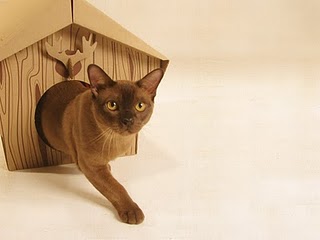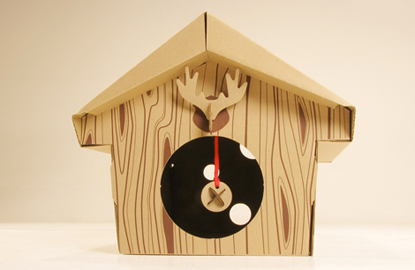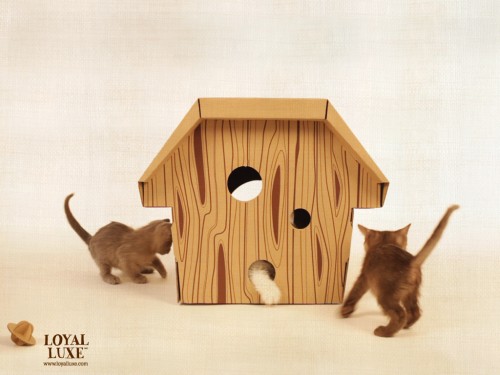 Loyal Luxe is a company founded in 2008 by Marie-Pier Guilman and Maud Beauchamp, two industrial designers from Montreal.  These fulltime animal-loving friends were driven to create this company by the belief that style need not be sacrificed for cats or their design-conscious owners.  Made locally in Quebec from recycled cardboard, the cabins ship flat-packed to cut costs and are easily assembled without the use of glue or tools.
Customization encouraged!