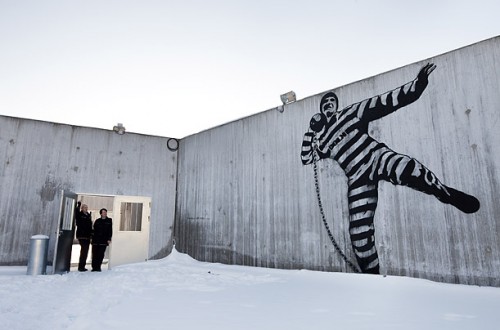 (Image via Time) Prison wall painted by Norwegian graffiti artist Dolk.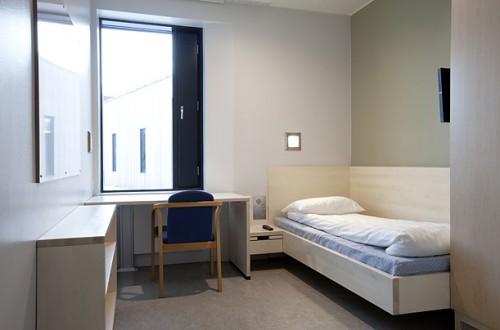 (Image via Time) Prisoners are housed in separate rooms (with in-room bathrooms) that look like something out of an IKEA catalog.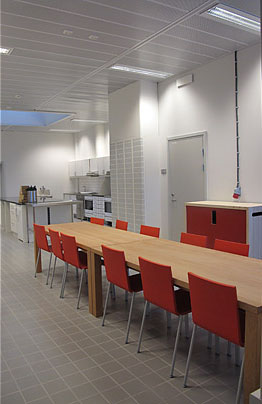 (Image via Time) The kitchen laboratory is where the prisoners take their meals and learn about cooking. On the menu? Homemade orange sorbet.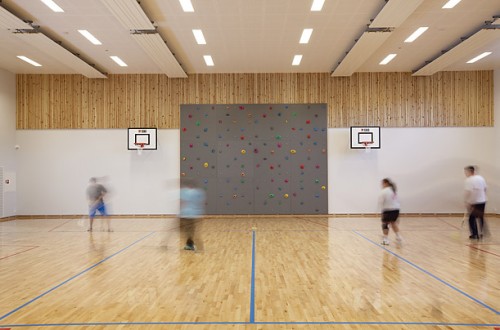 (Image via Time) The gymnasium features a rock climbing wall and basketball courts.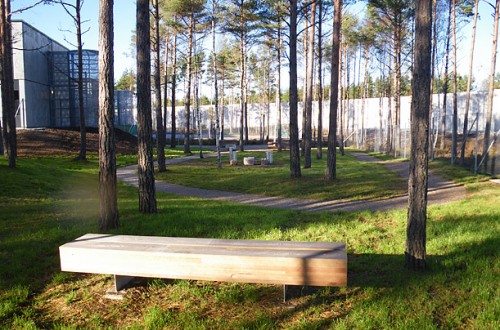 (Image via Time) No, this isn't woodland surrounding the camp. It's the prison yard, designed to allow inmates to see "all four seasons."
Norway's Halden Fengsel Prison has been undergoing contstruction for the past 10 years. And in April 2010, it finally opened its doors, setting a high bar for the future of lock-up facilities. Spread across 75 acres, the Norwegian camp puts the US justice system and its lack of rehabilition and prisoner education to shame. In fact, because the longest prison sentence in Norway is 21 years (even for murder), incarceration closely resembles life on the outside as much as possible. And while prisoners may not have their own recording studios, kitchen laboratories, or even access to a rock wall (all features of Halden), it's the lessons learned in these spaces that prepare them for careers and life after release.
Read: "Norway Builds the World's Most Humane Prison"
-Kim