Last night I got home from work and spent the first hour peering over Ryan's shoulder as he introduced me to Glitsh — a Swedish artist who dabbles in subversive art. He's sent artwork to Paris Hilton and Jeffrey Deitch, replaced domino cookies with domino pieces, and modified a Taschen book on Luciano Fontana. Glitsh, with hands always clad in latex gloves, painstakingly photographs each step — from idea inception to restocked piece — allowing his audience to follow his thought and work process along the way.
And while his die-cut "Deitch Angle" welcome card to Jeffrey Deitch, the new LA MOCA curator, was nothing less than impressive, my favorite Glitsh project involves high fashion and designer ink . . .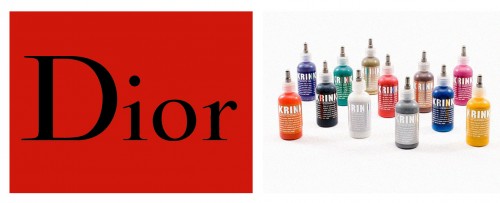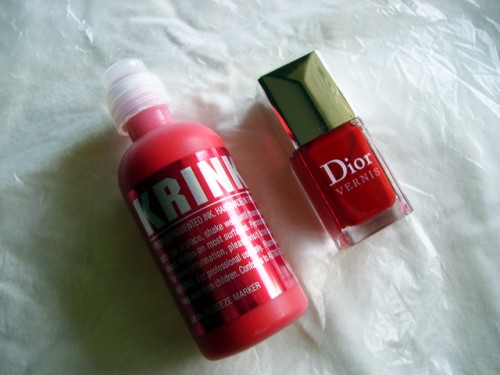 All images are from the artist's site. To see the entire process frame by frame, visit Glitsh.