I took one look at these buildings (from a favela in Rio) and my tastebuds recalled the yumminess of fruit stripe gum.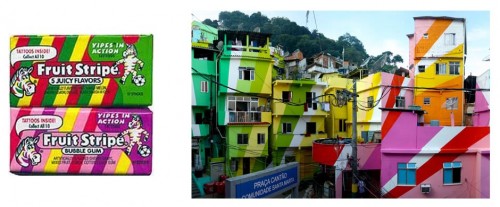 Praça Cantão is Rio de Janerio's most notorious slum and Dutch artists Jeroen Koolhaas and Dre Urhahn undertook the task to turn its hillside housing into colorful works of art. With even the minimal reading I've done about the way surroundings directly affect one's life, I like to think that living with such beautiful, bright facades will positively influence Praça Cantão's youth to pursue creativity and put down the drugs and guns.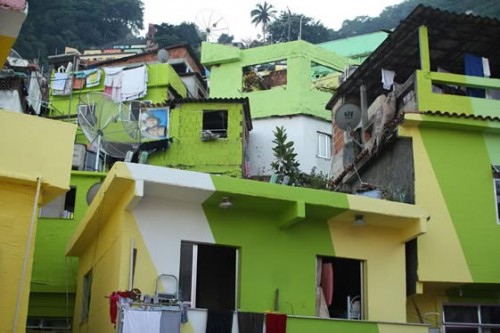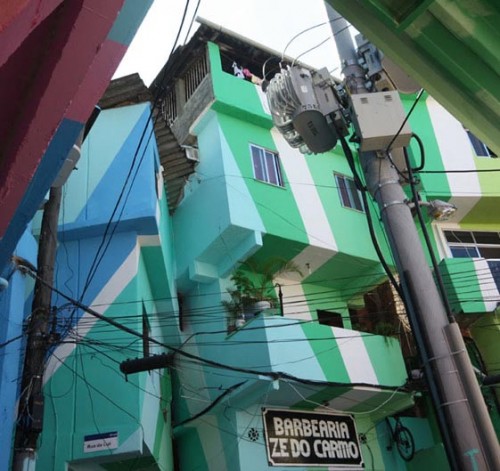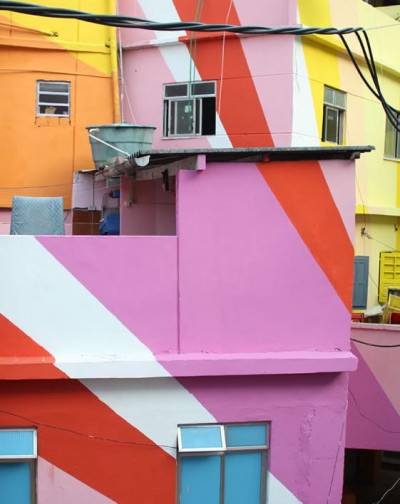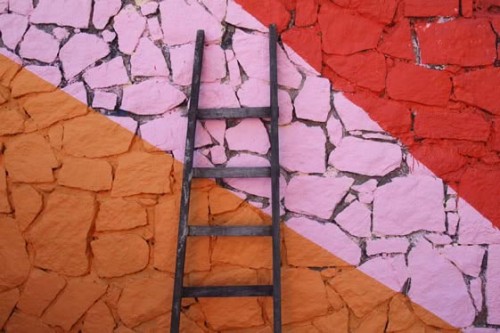 Peeped at Maison Cosmos.