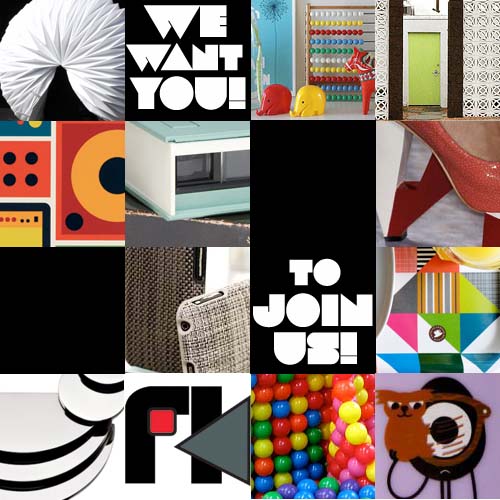 WE: are looking for a few fantastic men and women to become contributors to our ever-growing archive of the latest or greatest feats in design, music, food, fashion, and culture. We strive to highlight offbeat and unique finds targeted at influencers. We're not too cool for school, we just love to consume, research, and propagate knowledge about niche subjects.
YOU: love absorbing information from any and everywhere. You're articulate, tech-savvy, and well written — with a bit of a funny bone! You can find the beauty in a modern masterpiece or a piece of lemon meringue pie. You've got an innate sense of style and a discerning eye for composition and color. Most importantly you're enthusiastic about joining our team!
WE: can't offer monetary compensation at the moment, but we can assure that you'll have the chance to participate in many unique opportunities like spearheading new features, interviewing influential individuals, and attending some awesome events.
SEND: us a post (thefunctionkey(at)gmail.com) that demonstrates your interests and the kind of content you'd generate for our site. When we announce our new team members, we'll publish your post, too!