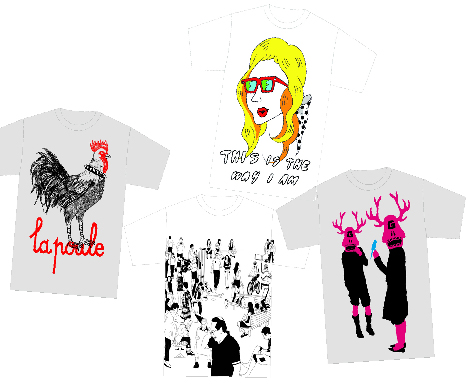 T-shirt entries are now being accepted for Uniqlo's T-shirt Grand Prix contest. In its fifth year, The "T-Shirt Olympics" garners entries from up-and-coming designers from around the globe. You can enter your design by visiting the Uniqlo Web site; first and second round judging occurs online. Winners of the final round will be selected by guest judges Kashiwa Sato, Yayoi Kusama, and 6 others, and the winning designs will be sold in Uniqlo stores worldwide!
Hurry up and get creative, entry closes on September 21, 2008.
For more information, or to enter: click here.